What is

data visualisation

?
Most of the world will make decisions by either guessing or using their gut. They will be either lucky or wrong. – Suhail Doshi
The value of data is at an all time high. The right data can unveil the biggest opportunities for your business. Being able to identify and access that data is the key to success.
We visualise your business data, from marketing activity to business productivity, in real-time, custom dashboards, giving you the clarity you need to make reliable, informed decisions.
Submit your details if you'd like to find out how we can use data visualisation to scale your business.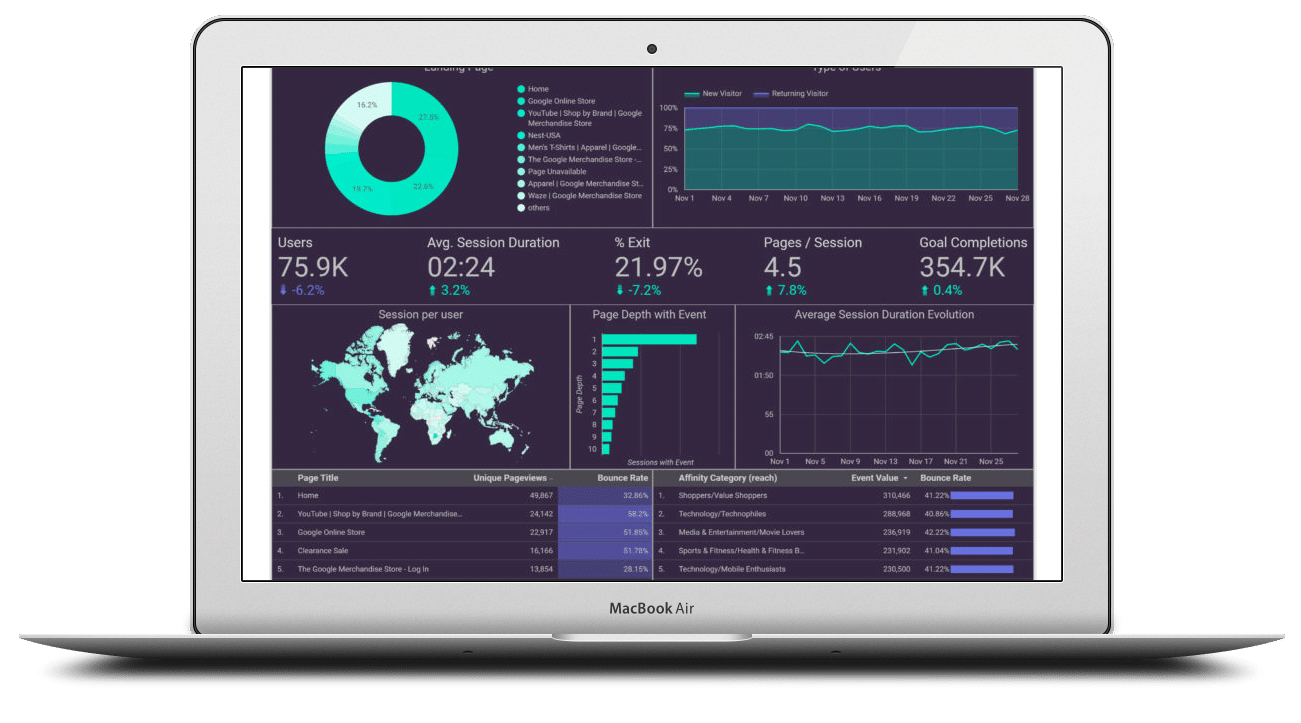 Visualise your finances.
Visualise your marketing.
Visualise your productivity.
Our Approach.
Our approach to each project is based on the same foundation.
Data Driven.
We are driven by data. We wrap each of our core services in comprehensive tracking and analysis. We use the most cutting-edge technologies to analyse every step of the customer journey – from discovery to conversion.
Test, Learn, Repeat.
We couple this extensive collection of behavioural data with our deep understanding of the conversion journey. This enables us to continually learn, test and optimise powerful campaigns, making your marketing budget work as hard as possible.
Committed to ROI.
We exist to have a significant effect on your bottom line. Far from just leads and sales, our campaigns are built to deliver real profit.
"It didn't take MountDigital long to understand our business objectives and add significant value in a short time."
– Lisa Lalor, Neville Johnson Group